As your marriage ends, your financial future will begin to come into view. Will you require money from your spouse to get by? Will your spouse seek payments from you? Equally as important is the issue of child support — what type of financial arrangement will ensure there is enough money to provide for your children?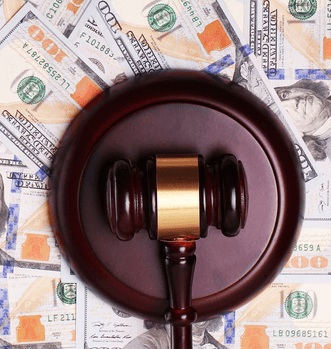 At The Service Law Offices, we guide you through all of the possible outcomes related to child support and alimony. Our in-depth understanding of divorce and family law issues allows us to offer you the trusted advice and innovative solutions that you need to get through a divorce and resolve child custody and support issues as efficiently as possible.
Child support payments are determined in a quasi-judicial hearing where a hearing officer listens to each party and then decides the amount of support that must be paid. The hearing officer will consider a wide range of factors, such as your ability to make payments or you need to receive payments. We advocate on behalf of clients in these hearings and make certain that the hearing officer has an accurate understanding of each spouse's situation and financial means. If your circumstances or the circumstances of your former spouse substantially change after your divorce is final, the support you pay or receive may not align with the present situation. Should this happen, we can help you seek a modification to reduce your obligations (or increase your ex-spouse's obligations) depending on what is appropriate based on the circumstances.
Maintenance payments can be negotiated at the time of your divorce. It is vital to have representation from our experienced lawyers during this process because unlike child support payments it is difficult (and sometimes impossible) to modify maintenance after it is established. We have helped numerous clients, including those who pay maintenance and those who receive payments, negotiate maintenance amounts that are fair now and into the foreseeable future.
Compassionate & Tactical Representation